Author: reader en
Date: 31-08-2021, 12:39
Become one of us! Come to study at the Riga Aeronautical Institute!
RAI is a serious, well-established educational institution with great potential and rich traditions.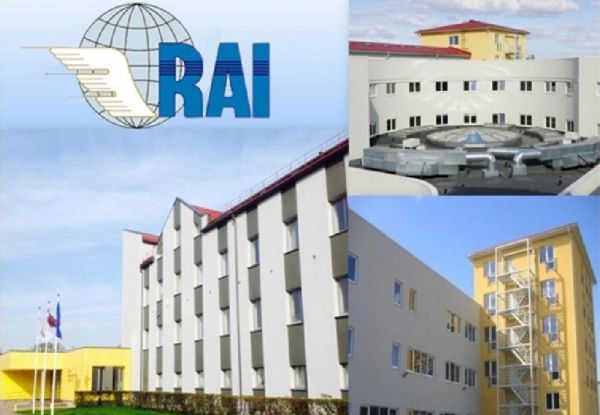 Riga Aeronautical Institute (RAI) is one of the oldest educational institutions in Latvia. We have accumulated rich experience and traditions of training specialists in the aviation and transport sectors. At the moment, the number of our graduates exceeds 40 00 people. These are air traffic controllers, pilots, mechanics, maintenance engineers for electronic office/domestic and aeronautical equipment, managers working in all areas of the transport industry, including air transport. We have a wide geography and our graduates can be found on all continents.
Training of aviation specialists as well as scientific and applied developments are traditionally the strong point of our institute. Our graduates work for large international and Latvian transport companies. According to the Employment Agency, our graduates have a high percentage of employment in their specialty.

What to choose?

All RAI programs are divided into the following basic directions:
•  Тransport services – this area includes such professions as air traffic controller, head of a transport company and specialist in logistics.
•  Mechanics – this direction will be interesting for future pilots and aviation engineers;
•  Electronic equipment maintenance – as part of this area, we train engineers for the operation of industrial/domestic electronic equipment and maintenance of ground electronic equipment of airports.
All our programs are accredited by the Ministry of Education and Science of the Republic of Latvia. Depending on the chosen direction, graduates receive an engineering, bachelor's or master's degree.

The requirements of employers and job opportunities are of the first importance.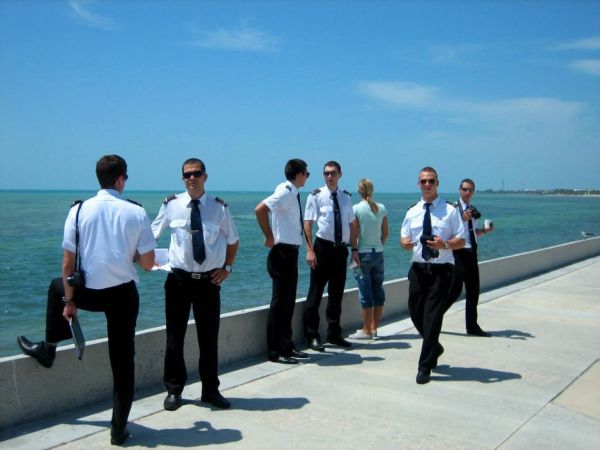 Мission of Riga Aeronautical Institute to train highly qualified specialists for advanced, rapidly developing sectors of the economy, primarily for the aviation industry and transportation.
Employers in these fields of activity are among the first to introduce the latest technologies into practice and, as a result, they need specialists with higher education who are ready to work independently. In addition to higher professional education, these specialists must have certificates and licenses, which in turn allow them performing work immediately after graduating from a higher educational institution and be legally responsible for the results of their work.
All RAI programs belong to higher professional education and therefore their practical components have been paid a special attention. To this end, the institute has created and certified a number of professional training organizations in accordance with the requirements of international institutions. In these organizations, students not only undergo practical training in accordance with the chosen training program, but they have the opportunity to obtain a license or certificate, which gives them the right to start working in the relevant industry.
RAI has created the following organizations:
•  Air Traffic Service Training Organization (ATS TO);
•  Aircraft Maintenance Training Organization (MTO);
•  Electronic Equipment Maintenance Training Organization (EEM);
•  Approved Training Organization (ATO).
These organizations are established and audited in accordance with the rules and requirements of the European Air Navigation Safety Organization (EASA) and the Civil Aviation Agency of Latvia. The certificates and licenses of these organizations are valid in all countries of the European Union.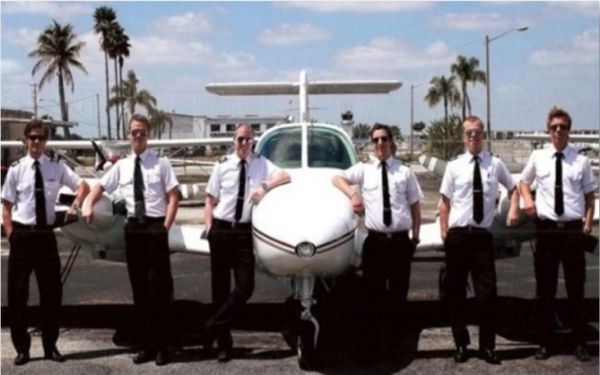 Successful professional training, which is an integral part of higher education programs, provides the opportunity to obtain the appropriate licenses and certificates. Combining academic and professional training into a single whole is a competitive advantage for OUR graduates.

Efficient logistics and management

If you are interested in transport or logistics and you see yourself as a manager of a transport company, choose programs "International Transport Logistics" и "Management of International Transport Enterprise".
The purpose of these programs is to prepare specialists with analytical and creative skills, in-depth knowledge in the development and coordination of the activities of a transport enterprise, experience in solving global and local problems in transport management processes, which are able to independently make decisions and manage the enterprise and/or the structure of an international transport enterprise.
Future specialists receive key knowledge, skills and competencies in the field of international freight and passenger transportation, transport hubs and terminals, in the organization of customs activities and in the management of modern logistics centers. The required level of knowledge is provided by studying subjects in the field of economics, management, legal sciences, psychology, logistics, marketing, organization of international transportation of goods and passengers.

If you want to become an air traffic controller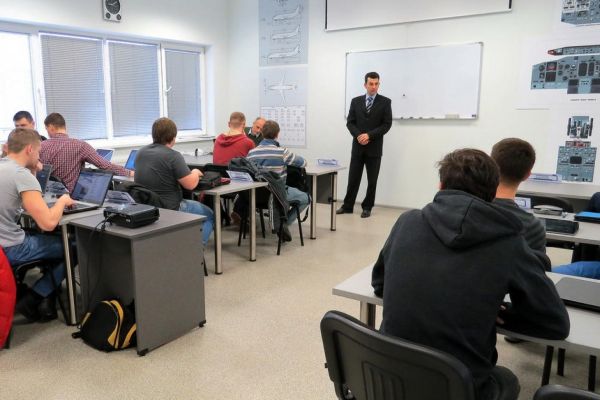 An air traffic controller is the person who directs aircraft to a safe route to a harbor. He helps the pilots to perform the flight operations efficiently and safely, especially if there is an emergency situation. But if you adhere to the letter of the air law, this is a specialist that provides the control of air traffic from the ground. His main function is to ensure the safe, orderly and regular movement of aircraft within its assigned area of responsibility.
A bachelor's program "Air Traffic Management" is intended for future air traffic controllers. In RAI, the future air traffic controller will undergo a basic professional training course, which will allow him to work in the future as an air traffic controller of an air navigation services enterprise both on the territory of the European Union and abroad. The training program fully complies with the requirements of regulatory enactments, and includes, among other subjects, air traffic control, meteorology, navigation and, of course, work on a simulator.
Pilot and aviation mechanical engineer: interesting, difficult, promising
The profession of a pilot is suitable for those who have no health problems, are in love with the sky and are ready to study hard. It involves a lot of responsibility and high level of concentration.
A bachelor's program "Air Transport Systems Management and Operation" is offered for future pilots. In 2010, RAI became the owner of a full-scale training complex in the USA, Florida, which includes its own helicopter and aircraft fleet, classrooms, a briefing office and its own refueling station. The Pelican Flight School also has a highly qualified instructor staff and was ranked among the top eight pilot training schools in the United States. The school has its own simulators, such as ALSIM, which are currently among the most advanced and modern, and allow virtually all types of difficult flight situations to be simulated on the ground.
We train both aircraft pilots and helicopter pilots. Our flight crew training program includes the following types of licenses:
- Private Pilot License for airplane and helicopter pilots including computerized theoretical training;
- Commercial Pilot License for Airplane and Helicopter Pilots.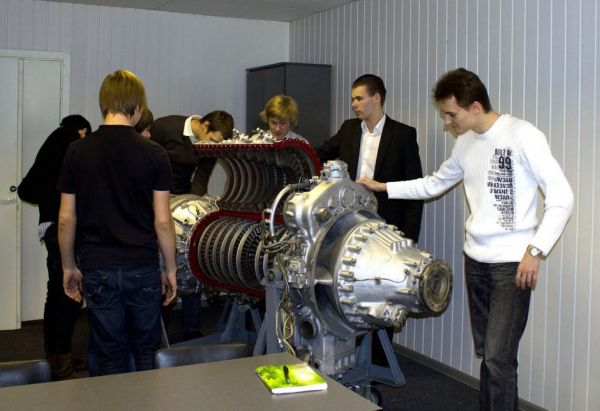 The second profession in this area, which is more and more in demand by air carriers every year, is the profession of an aviation mechanical engineer.
An aviation mechanic is an engineer whose duties include monitoring the technical condition of aircraft engines and aircraft, repairing and maintaining them. The activities of aircraft mechanics (aircraft technicians) can be associated with electronics, hydraulics, air conditioning systems, flight controls and other equipment. These engineers are essential in both civil and military aviation. Their services are required in repair workshops and airports, in the hangar and on the airfield. The safety of the flight and the lives of people depend on their work.
The purpose of the bachelor's program "Aircraft Technical Maintenance" is to provide students with the opportunity to master such a volume of theoretical knowledge and practical skills that would allow them to maintain, operate and repair the mechanical components of an aircraft.

Electronic engineer, reliable and sought-after employment
Electronic engineer is a specialist who ensures the correct and uninterrupted technical operation of electronic equipment.
Under the bachelor's program "Electronic Equipment Maintenance" students receive specializations related to electronics and electrical engineering. The program is designed so that students can choose a further field of activity - operation, maintenance and repair of industrial/domestic and aviation/meteorological equipment.
Specialization: Industrial electronic equipment maintenance. As part of this professional program, the student receives engineering knowledge and practical skills in the technical operation, repair and diagnostics of electronic equipment, radio and television receiving and transmitting systems, remote monitoring of burglar alarms, car electronics and other equipment (office equipment, air conditioners, washing machines, microwave ovens, etc.).
Specialization: Airport electronic equipment maintenance.
As a part of this professional program, the student gains the knowledge, experience and practical skills necessary for the maintenance, testing, tuning and operation of airport electronic equipment. Integrated into the curriculum is the ATSEP (Air Traffic Safety Electronic Personnel) course, which provides standardized basic training in accordance with the European Union guidelines for air navigation service providers maintenance personnel. The program includes the study of radar and radio navigation systems, landing systems, uninterruptible power supply, etc.

Master's program: what is it and why do you need it?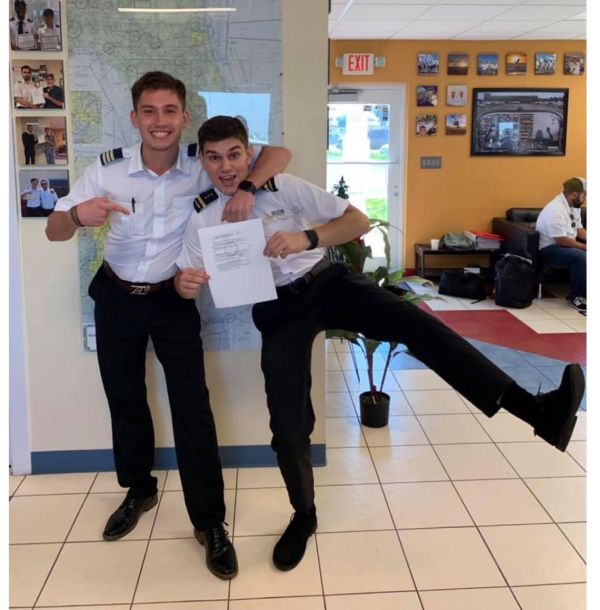 Master's degree is the second stage of the two-tier system of the Bologna system of higher education, for those who have already decided on their future profession and have a fairly clear idea what knowledge do they need for this purpose. Indeed, very many students, receiving their first higher education, only during the learning process start to understand what is it that they really want. And some of them take a decision to expand the scope of their studies.
For engineers who wish to pursue a second degree of education, a Master's program "Transport Systems Management" is offered. The program provides for the acquisition of scientific and practical research skills in the use of transport systems, including in the field of aviation maintenance. It develops creativity in training new generations of specialists who will be able to put into practice the most modern ideas, technologies and principles of transport systems management.
The second master's program has been designed to obtain a master's degree "Management of International Transport Enterprise", it will allow to move to the next level, master new knowledge and provide further opportunities for career advancement. Thus, students receive relevant knowledge in modern theory and practice of management of transport enterprises, in the modeling of transport processes, in human resource management, in the field of economic and financial analysis, in the management of international projects and risks in transport systems. Undergraduates acquire professional skills of the head of a modern transport company.
We are sure - we are heading in the same direction!


Vice Rector of Studies    Dr. Oec. Konstantin Savenkov

Address and working hours of RAI
We are waiting for our candidates every day from Monday to Friday, from 8.30 to 17.00 at the Admissions Office. For any questions, please, call
 (+371) 67 629 207,  (+371) 29 571 158 or send an e-mail: manager@rai.lv
We are located at Mežkalna iela 9 (Ziepniekkalns), Rīga.

 
FACEBOOK
INSTAGRAM